Wednesday 12/29/99 - Yosemite Valley
Yosemite Falls: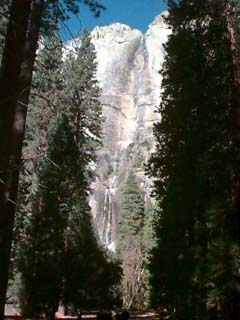 The falls are just about dried up. Very little water is coming over. Still, we had a nice walk up to the bridge below the lower falls. On the walk up, we saw a bobcat (?) or some type of wild cat. It was pretty cool. Lori and Kristi felt compelled to follow the cat into the trees to try and get a picture. We will have to wait and see how those turn out.
Ahwahnee: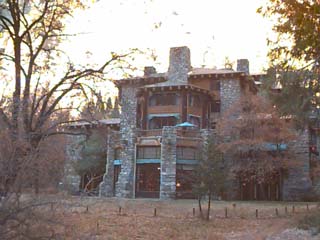 We took the bus over to the Ahwahnee hotel. We walked around the grounds for a little while, then had a drink in the lounge. It was pretty busy, with plenty of people visiting for new years.
The weather in the valley seemed to be in the 30's to 40's. It was colder than we had expected. I liked it though. It felt like Christmas should feel.